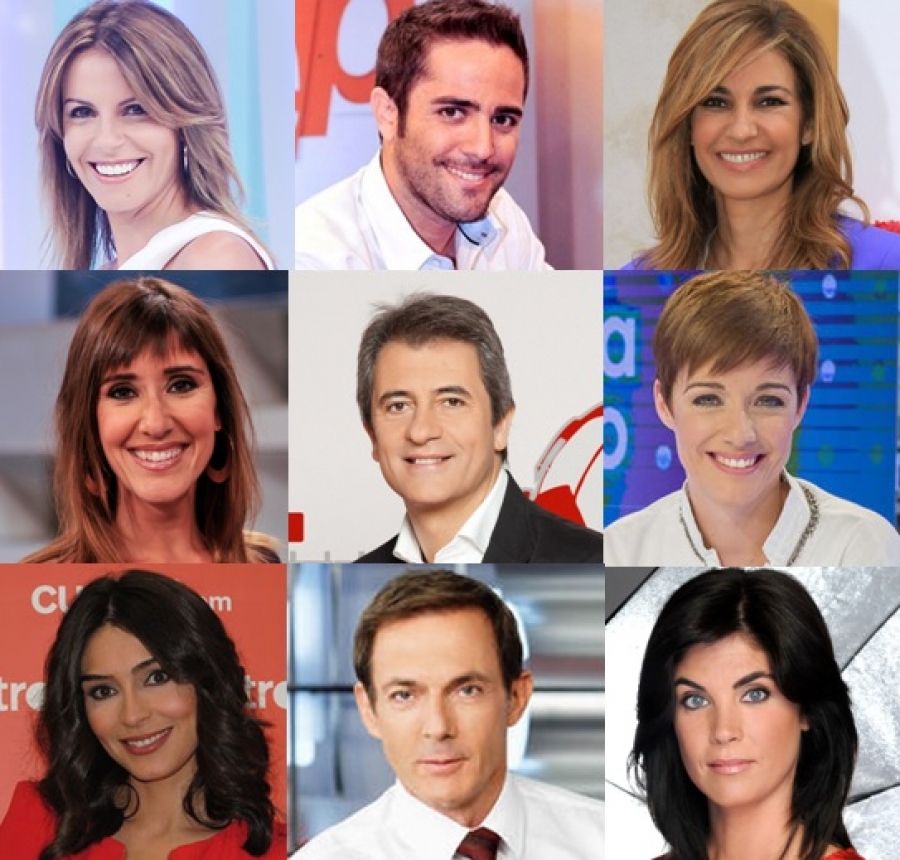 Does his face look familiar?
---
Perhaps you have seen many professionals in the new times of television and you don't know that many of them have been working under the direction of Ricardo Medina. Many of them were given their first chance and today they are great stars. This is the case of Roberto Leal and Sandra Daviú in Antena 3 or Samanta Villar in Cuatro, Marta Fernández, Hilario Pino and Manolo Lama in Cuatro, Pilar García Muñíz and Mariló Montero, in TVE, Inmaculada Galván, in Telemadrid.
And in Medina Media we will never forget Luis Mariñas, a television master with whom we had the opportunity to work for Informativos Telecinco and in his last work in television, 'Vista Pública' for Canal Sur. Other professionals such as Paco Lobatón, Fernando Olmeda or Luis del Val have also worked on Medina Media projects.
In addition to all those who have worked with us, part of our team are the millions of faithful spectators who enjoy their day with our programs and the 14,667 Facebook followers, to whom we add 11,364 on Twitter, 739 on LinkedIn and 2,698 on Youtube* (July 2012).